Fire Extinguisher Inspection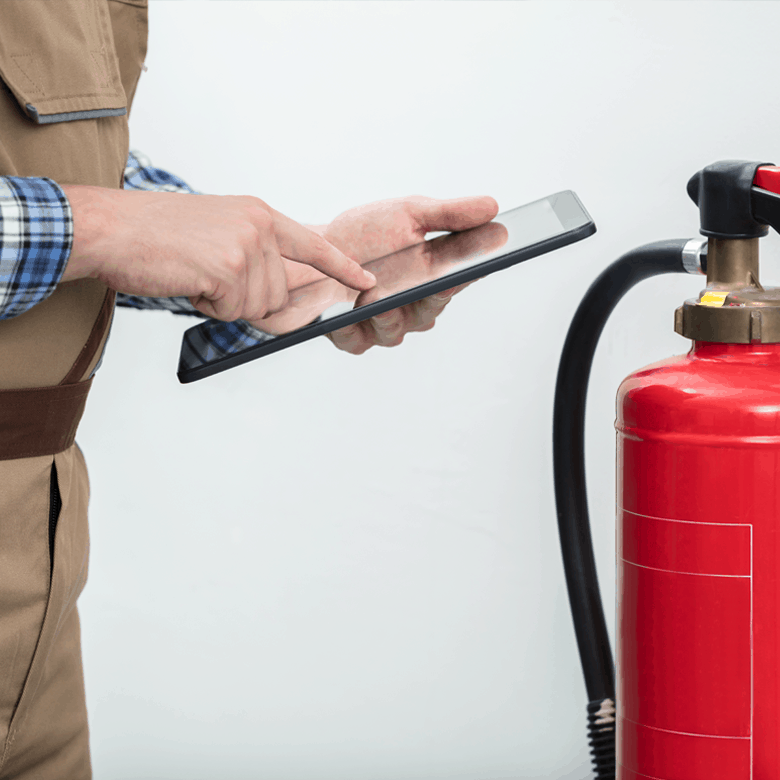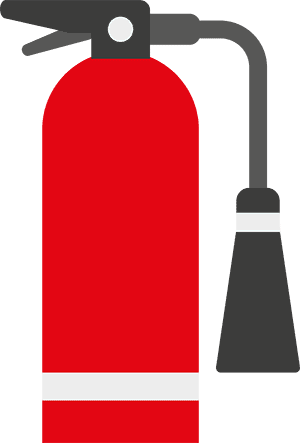 ---
Protect Your Possessions From Fire Hazards With Regular Fire Extinguisher Inspections
We offer services specific to your business and industry needs.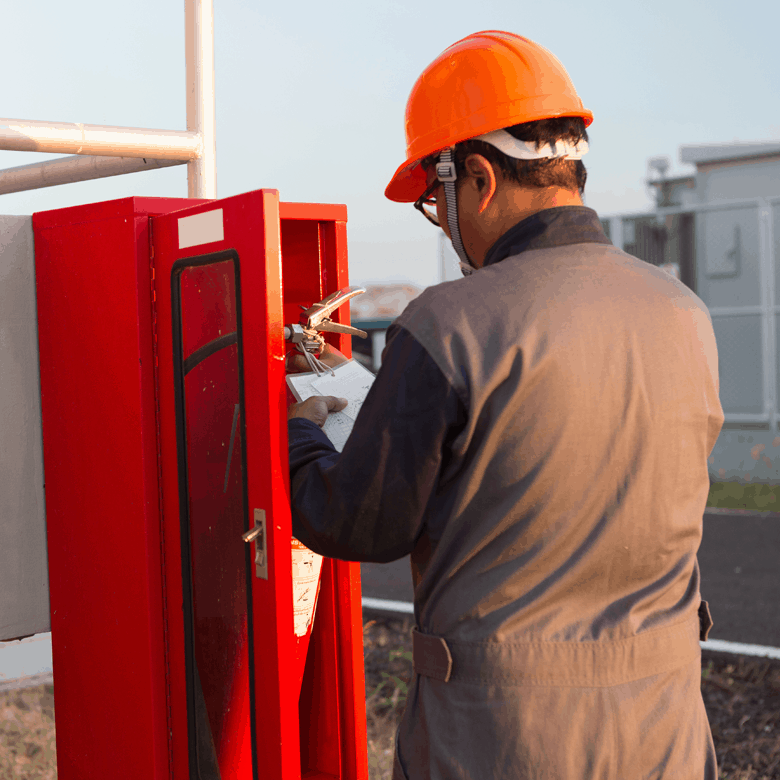 Why Hire Us For Fire Extinguisher Inspection?
Fire safety measures begin with a ready-to-go fire extinguisher. Fire extinguishers serve as the first line of defense and a life-saving strategy during fire outbreaks. M&M Fire Extinguishers Sales & Services, Inc. can help ensure your building's fire extinguishers are in good working order by performing testing and inspection regularly. As industry leaders, we know how important it is to have fire safety systems that comply with regulations and are in good operating order for the safety of your family or employees. Our fire extinguisher inspection professionals evaluate your home or business thoroughly. M&M Fire Extinguishers Sales & Services, Inc. wants to ensure that you and your property are safe from fire hazards and that all fire extinguishers are in good operating order and compliant with local regulations. When one of our specialists comes to your property, we will do the following activities: Assuring that the property has fire extinguishers installed properly. Current inspection dates are marked on the tags attached to all fire extinguishers. Fire extinguishers are installed in the correct positions in your house or workplace.
If you have any questions about fire extinguisher certification and maintenance, please call M&M Fire Extinguishers today!
Importance Of Fire Extinguisher Inspection
Fire extinguishers prevent a small fire from escalating into a large fire and avoid extensive damage to your property. Fire extinguishers can deteriorate over time. All fire extinguishers installed at your home or business must be checked regularly. Regular fire extinguisher inspections on a monthly and yearly basis can go a long way. To stay compliant, you should hire a fire protection professional to perform a monthly brief visual inspection and an annual in-depth inspection. If a fire ever breaks out in your house or office, you should first call our professionals at M&M Fire Extinguishers Sales & Services, Inc. to ensure the security of your family and staff. Our fire extinguisher service has a reputation for being extremely quick to respond.
Call Us For Immediate Fire Extinguisher Service
M&M Fire Extinguishers Sales & Services, Inc. has been servicing Nassau and Suffolk County, NY, for over ten years. During this time, we've earned a strong reputation for our fire extinguisher inspection services for homes and businesses. Our customers range from multi-million dollar Department Stores to parents trying to protect their kids from fire hazards. We provide emergency fire extinguisher services 24/7/365. We can replace your old fire extinguisher, set up a new one, and inspect it as quickly if necessary. Call us today, and we'll have your fire extinguisher serviced. We know that every second counts while protecting your family from a fire.
Why Choose Us For Fire Extinguisher Inspection Service In NY?
1) Compliant With Law Local and federal authorities in NY require that your fire protection measures are updated, well-maintained, and able to assist you in the event of a fire. When you hire us, you can relax knowing that we'll ensure you comply with every rule, law, and regulation. 2) Regular Inspection & Maintenance It's impossible to predict when a fire will start! It can happen out of the blue and completely ruin your life. We guarantee that your equipment is ready for immediate use in an emergency. 3) Promote Safety You can save property and lives in a fire if fire extinguishers are in good working order and have received regular maintenance.
Call us today for more information.