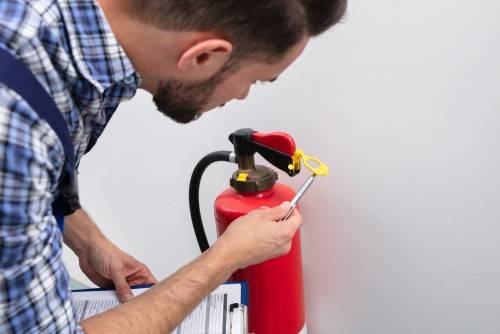 Full 1
Strengthen Your Shield: Ensure Your Fire Extinguisher is Repaired and Ready!

Southold NY Fire Extinguisher Repair
Urgent Fire Extinguisher Repair Needs Met in Southold, NY
Prompt and Reliable Fire Extinguisher Repair
When it comes to urgent fire extinguisher repair, M&M Fire Extinguishers Sales & Services, Inc. is your trusted partner in Southold, NY. With an unwavering commitment to safety, we provide speedy and reliable services to meet the diverse needs of our valued clients in Suffolk County. Our team of qualified technicians brings extensive experience to ensure that your fire extinguishers are functioning optimally and compliant with safety standards.
In Suffolk County, we understand that a functional fire extinguisher is crucial for the safety of both people and property. It is imperative to address any repair needs immediately to mitigate risks. With M&M Fire Extinguishers Sales & Services, Inc., you can expect efficient services that prioritize your safety.
Comprehensive Repair Services
At M&M Fire Extinguishers Sales & Services, Inc., we offer a comprehensive range of fire extinguisher repair services to the residents and businesses of Southold, NY. Whether it's a minor fix or a major repair, we have the expertise and equipment to get the job done right the first time. We meticulously inspect and repair your fire extinguishers, ensuring they are ready for use when you need them the most.
We proudly serve Suffolk County, providing services that are not only prompt but also aligned with the industry's best practices. With our repair services, you can confidently rely on your fire extinguishers to function effectively in emergencies, safeguarding lives and assets in Southold, NY.
Our customer support in Suffolk County is unmatched, always ready to assist you with your fire extinguisher repair needs. For queries or to schedule a service, don't hesitate to call us at 631-464-5609.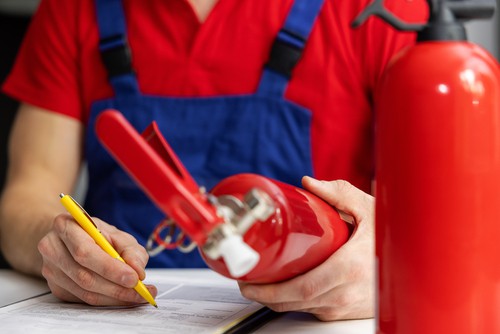 Why Choose M&M Fire Extinguishers Sales & Services, Inc. for Fire Extinguisher Repair?
Choosing M&M Fire Extinguishers Sales & Services, Inc. for your fire extinguisher repair needs in Southold, NY guarantees a service that is fast, professional, and reliable. Here are reasons why we stand out as the preferred provider in Suffolk County:
Expert Technicians: Our technicians are highly trained and certified, bringing a wealth of knowledge and skills to handle repairs of various fire extinguisher models and makes.
Rapid Response: Understanding the urgency of fire extinguisher repairs, we are committed to providing swift services without compromising on quality. In Southold, NY, we respond promptly to service calls, ensuring minimal downtime.
Customer-Centric Approach: At M&M Fire Extinguishers Sales & Services, Inc., we value our customers. Our services are tailored to meet your specific needs, providing you with peace of mind knowing your fire safety equipment is in capable hands.
Affordable Pricing: We offer competitive pricing for our repair services in Suffolk County, ensuring you receive value for money. Our transparent pricing policy means you won't encounter hidden charges.
Quality Assurance: Every repair undertaken by M&M Fire Extinguishers Sales & Services, Inc. meets the stringent quality and safety standards set by relevant authorities. We don't just repair; we ensure your equipment is ready for any emergency.
For urgent fire extinguisher repair services that you can trust, look no further than M&M Fire Extinguishers Sales & Services, Inc. in Southold, NY. To learn more about how we can assist you, or to schedule a repair service, please contact us at 631-464-5609. Your safety is our top priority.
Useful links for Southold, NY
Map of Southold, NY
---
Here are some fire-related links: