N/A
Fire Extinguisher Suppression Systems Old Westbury, NY 11568
Top-Notch Fire Extinguisher Suppression Services Available in Old Westbury, NY
Safeguard Your Premises with M&M Fire Extinguishers Sales & Services, Inc.
Looking for an efficient fire extinguisher suppression system in Old Westbury, NY? M&M Fire Extinguishers Sales & Services, Inc. is your trustworthy partner for this vital service, bringing years of expertise and commitment to customer satisfaction. Our fire extinguisher suppression services are dedicated to safeguarding both residential and commercial spaces in Nassau County, providing peace of mind to all residents and business owners in the area.
A fire extinguisher suppression system is essential for ensuring immediate response in the event of a fire, effectively minimizing potential damage and ensuring the safety of occupants. M&M Fire Extinguishers Sales & Services, Inc. offers a top-notch fire extinguisher suppression system that stands out for its quality, reliability, and state-of-the-art technology. For clients in Old Westbury, NY, we guarantee a user-friendly interface, easy maintenance procedures, and efficient operations, making it the ideal choice for fire safety in diverse settings, from homes to businesses. Trust us for dependable fire protection services tailored to meet your unique needs and circumstances.
Why Choose Our Fire Extinguisher Suppression System?
M&M Fire Extinguishers Sales & Services, Inc. has built a stellar reputation in Old Westbury, NY for delivering unparalleled fire extinguisher suppression services. With a deep understanding of the unique needs of Nassau County's diverse clientele, our team provides customized solutions that guarantee your safety and compliance with all local and national fire safety regulations.
Choosing M&M Fire Extinguishers Sales & Services, Inc. ensures you receive a top-tier fire extinguisher suppression system designed for rapid detection and control of fires, significantly reducing the risk of loss and damage. Reach out to us at 631-464-5609 to discuss your requirements and obtain a service designed to meet your specific needs.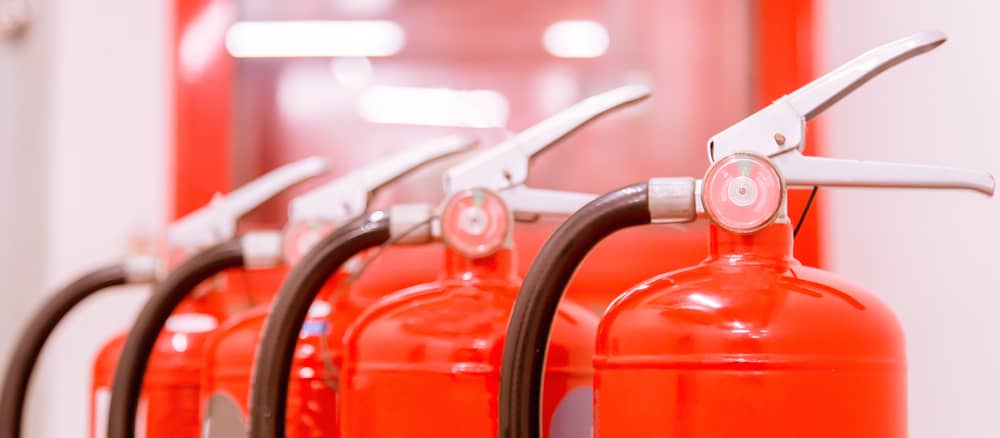 Beyond installation, our dedicated team in Old Westbury, NY offers continuous support, regular maintenance, and timely upgrades for your fire extinguisher suppression system. Engage with our professionals for a comprehensive service that keeps your system running efficiently, protecting your valuable assets in Nassau County.
Get in Touch for Premium Fire Safety Solutions
When it comes to securing your property against fire in Nassau County, no one does it better than M&M Fire Extinguishers Sales & Services, Inc.. Our approach is centered on providing not just products, but complete fire extinguisher suppression solutions that include planning, installation, maintenance, and support.
To ensure the best outcome, we only employ highly trained and certified technicians who understand the intricacies of fire safety. Our staff are dedicated to implementing a fire extinguisher suppression system that not only meets but exceeds your expectations. At M&M Fire Extinguishers Sales & Services, Inc., your safety in Old Westbury, NY is our top priority.
Ready to fortify your premises with the best fire extinguisher suppression system available in Old Westbury, NY? Contact M&M Fire Extinguishers Sales & Services, Inc. today at 631-464-5609. We are more than ready to assist you in safeguarding your property in Nassau County against the unpredictable and often devastating occurrence of fire. With our solutions, you can confidently say that you have taken a significant step towards ensuring the safety and security of your property and its occupants. Your trust in our services motivates us to continually improve and offer nothing but the best in fire safety solutions.
Useful links for Old Westbury, NY
Map of Old Westbury, NY
---
Here are some fire-related links: