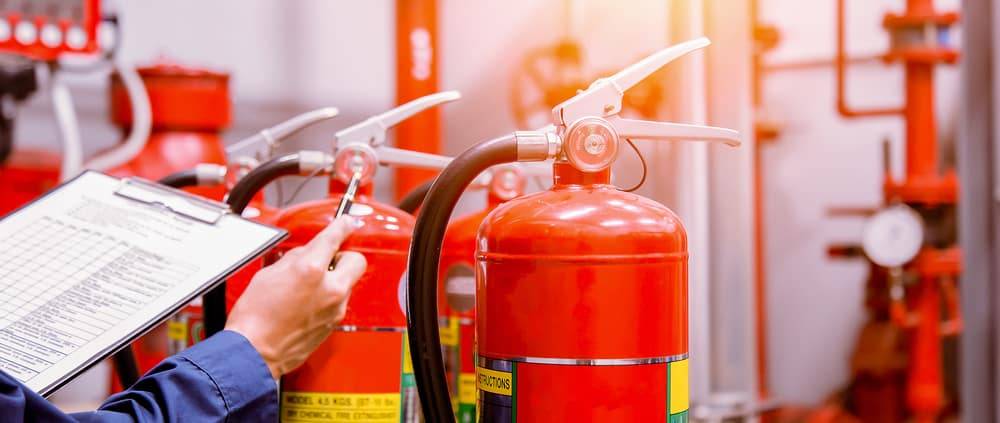 Full 1
Elevate Your Safety: Get Your Fire Extinguisher Professionally Installed Today!

Fire Extinguisher Installation in S Hempstead NY
Fire Extinguisher Installation – M&M Fire Extinguishers
Whether you own a home or a business, you have a responsibility to protect those who live, work, or
conduct business within the structure from harm. One of the best ways that you can do that is to have
fire extinguishers professionally installed.
A portable fire extinguisher is your first line of defense in the event of a fire. That's why the United
States Department of Labor's Occupational Safety and Health Administration requires the proper
installation of fire extinguishers in places of business. While they may not be legally required in a
residence, having them installed can prevent a dangerous or even deadly disaster.
How can you ensure that your portable fire extinguishers are installed properly and in areas that are
clearly visible, easily accessible, and are in accordance with the laws? – By having them installed by the
professionals at M&M Fire Extinguishers.
Options We Offer For Fire Extinguisher Installation
The law requires portable fire extinguishers be installed in any location where there is a potential for a
fire to break out. There are strict regulations that govern the installation of portable fire extinguishers,
it's in your best interest to leave this incredibly important job to an experienced professional who
understands all of the regulations and can ensure that installation complies with them.
M&M Fire Extinguishers thoroughly understands all of the rules and regulations that surround the
installation of portable fire extinguishers. We also offer several different installation options to meet
your needs, and all of them are compliant with the law.
Our installation options include the following:
• Brackets, which mount and secure the fire extinguisher to the wall and keep it up off the floor
while ensuring that it is in plain sight.
 Cabinets, which house the fire extinguisher behind a door that is constructed of breakable glass,
which prevents the unit from being tampered with.
• Portable stands, which allow fire extinguishers to be easily relocated to ensure that they are
available wherever and whenever they are needed.
Fire Extinguisher Classifications
While the hope is that a fire extinguisher never has to be used, it's extremely important to ensure that
the proper units are installed in the proper locations. This ensures that in the event that they are
needed, the right one is available.
Most people are not aware that different types of fires necessitate different types of extinguishing. The
proper method for extinguishing a fire depends on the source of fuel. As such, their fire extinguishers
have different classifications, which indicate what types of fires they are intended to be used to put out:
• Class A. Class A devices are intended to extinguish the most common types of fires, including
those that are fueled by wood, paper, cloth, plastic, or other types of common combustible
materials.
• Class B. These extinguishers are designed to put out fires that are sparked by flammable liquids,
such as gas.
• Class C. Fires that are started by electrical wiring that overheats or sparks can be put out with
Class C extinguishers.
• Class D. These devices are made for fires that occur when pieces of flammable metals burn,
such as titanium or magnesium.
• Class K. For kitchen fires that occur as a result of cooking oil or grease, Class K extinguishers are
used.
The specific type of fire hazard in a home, restaurant, office, or garage, or any other space will
determine which type of fire extinguisher should be installed. While you may not know what types of
hazards exist, the experts at M&M Fire Extinguishers do! We'll thoroughly assess your space to pinpoint
the exact fire hazard risks and make sure that we outfit you with fire extinguishers that are meant for
those hazards. We'll also ensure that they are efficiently installed.
For Your Fire Extinguisher Installation Needs, Contact M&M Fire Extinguishers
M&M Fire Extinguishers has installed fire extinguishers in businesses and homes throughout Suffolk and
Nassau Counties, as well as New York City's five boroughs. We are the first company people call when
they want to ensure that they are properly protected from a fire.
Contact us today to schedule an appointment for all of your fire extinguisher installation needs!
Learn more about S Hempstead, NY 11551
Browse a list of S Hempstead, NY public and private schools
S Hempstead, NY is located in Nassau County on Long Island